The Gap
An estimated 40.3 million people are in modern slavery, including 24.9 million in forced labor and 15.4 million in forced marriage. 71% of the exploited population are women and girls.
The annual profits derived from forced labor are estimated at $150 billion. Working to eradicate slavery, and extricate it from labor practices, is a complex problem that requires complex solutions. The global trade in forced labor reaches into every populated continent, and its opponents are an unwieldy amalgam of government agencies, multinational bodies, businesses, religious groups, and NGOs.
In 2013, three leading funders in the global anti-slavery arena came together to discuss how to create systems-level change to eradicate modern slavery. Convened by Geneva Global, a leading incubator of systems change campaigns, these three funders—the Legatum Foundation, Humanity United, and the Walk Free Foundation—came to some shared conclusions: The sector was too fragmented. Its successes were too scattered and too limited to achieve global gains. It wasn't learning from its own triumphs and failures in any systematic way. And it wasn't attracting enough new private money. More specifically, the anti-slavery campaign was not yet taking advantage of emerging pooled-funding strategies that were opening up huge new possibilities in other social-service realms, such as disease prevention and vaccine development.
To fill this gap, the funders agreed on a joint strategy for a new pooled-fund organization—an entity that became known as the Freedom Fund. From the start, this was to be much more than "just a fund." In addition to pooling donors, it would take an active role in the strategy, research, and policy issues pertinent to the global anti-slavery movement. The Freedom Fund launched in 2014, anchored by its three initial funders.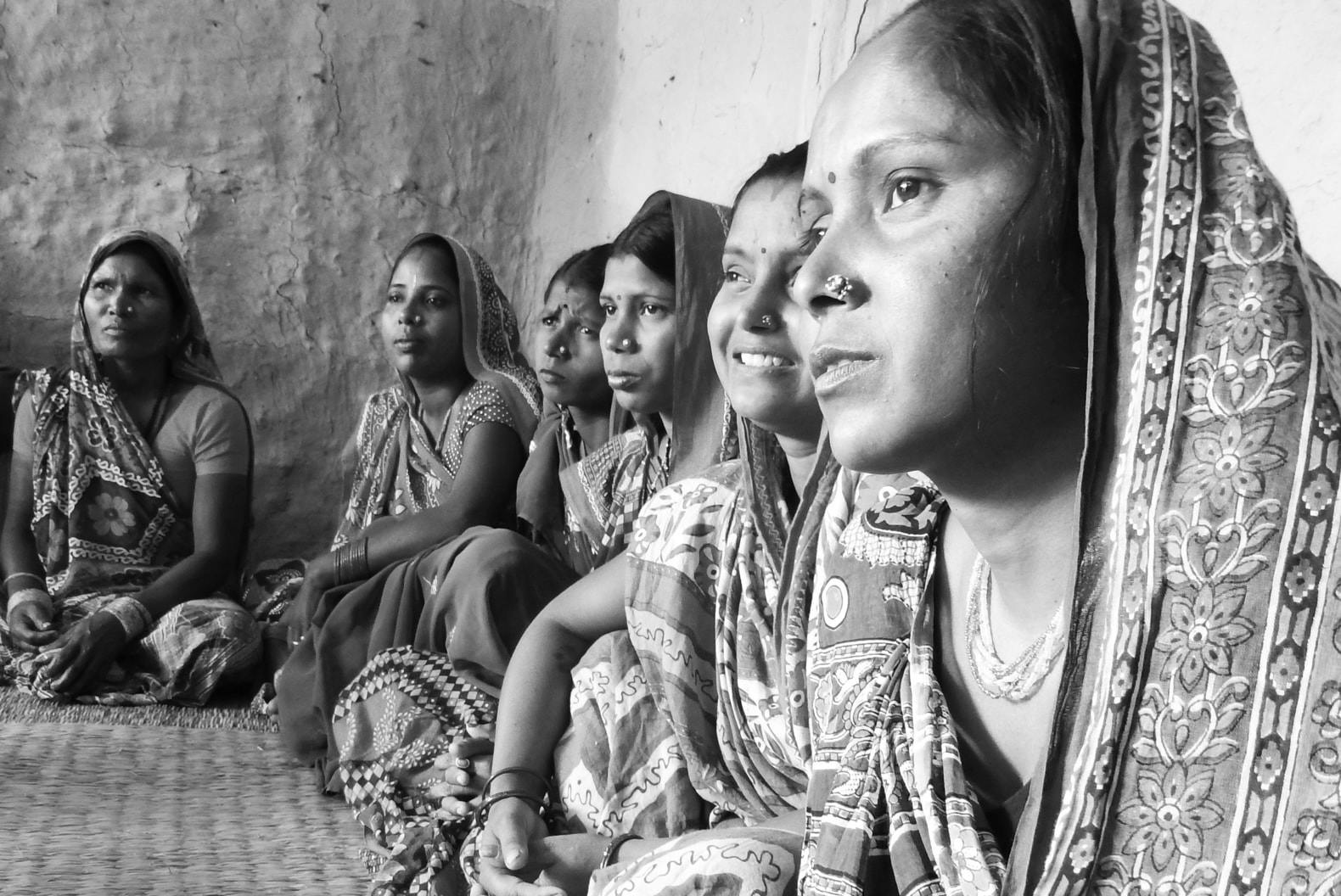 Partnering
Stardust Fund had been looking for a way to support international on-the-ground anti-slavery work and to collaborate with other anti-slavery donors. Through our partnership with Humanity United, we were made aware of the newly-created Freedom Fund. Stardust Founder & President Molly Gochman had seen the impact of the Freedom Fund's work in liberating and supporting victims of slavery first hand on a program trip to India, and witnessed the transformative impact of freedom for children and adult survivors.
As Stardust Fund did not have infrastructure or expertise to make smart, on-the-ground international investments in the anti-slavery sphere, we were eager to work with the Freedom Fund to accelerate its work in the complex space. We were attracted to the donor collaboration model, recognizing that it was well-suited to address complex issues by using economies of scale to provide efficiencies and leveraging the expertise of a diverse array of partner organizations. We also appreciated the Freedom Fund's strategic approach to working both from the bottom-up and top-down, working on the frontlines to drive systemic change and strengthen the anti-slavery infrastructure globally.
In 2015—the same year the Freedom Fund was founded—Stardust Fund joined the Legatum Foundation, Humanity United, and the Walk Free Foundation as an anchor donor for the Freedom Fund, with Molly Gochman serving on the Board of Directors. Six of the largest anti-slavery funders are now involved in the Freedom Fund, and the organization has begun to play a significant donor-convening role worldwide. It now directly funds 112 NGOs, 100 of which are grassroots groups in India, Nepal, and other countries where forced labor remains widespread.
The Result
The Freedom Fund has now been operational for five years. In that time, working with its partners, the Freedom Fund has liberated 16,047 people from slavery, helped get 36,231 at-risk kids back into school, and directly engaged with over 390,000 men, women, and children vulnerable to slavery.
The Freedom Fund has also begun to witness the true power of a model that focuses on empowering local NGOs working on the frontlines of the fight against slavery. When these organizations come together, their collective efforts can transform the very systems that enable slavery. The Freedom Fund now partners with and funds over 100 organizations to fight slavery around the world, and between them, they are working with some 5,894 community groups in high-prevalence countries. These community groups are teaching girls and boys about their rights, and parents about the benefits of keeping their children in school and encouraging all of them to be vigilant against the traffickers. The Freedom Fund's local partners are challenging local officials to prioritise the fight against this crime, and local police to pursue perpetrators who often operate in plain sight. And many are now jointly lobbying their state and national governments to strengthen and better implement their laws against extreme exploitation.
This case study was compiled in part with excerpts from the Stanford Social Innovation Review and The Freedom Fund Impact Report.